Kevin Rhodes, Musical Director and Conductor
American conductor Kevin Rhodes has had an exceptionally varied career spanning

concerts, opera and ballet across the globe, having conducted in 15 different countries with approximately 50 different orchestras. His work extends from the major opera houses of Europe to the concert stages of the U.S. He has collaborated with such diverse artists as Andre Watts, Nadja Solerno-Sonnenberg, Peter Serkin, Glenn Dicterow and Lorin Hollander in the classical arena while working with pops favorites such as Art Garfunkel and the Kingston Trio. This season marks Maestro Rhodes' twelfth as Music Director of the Springfield Symphony Orchestra. He assumed the post in 2001 after working exclusively for 10 years in Europe where he led orchestras at the top opera houses in repertoire ranging from the operas of Richard Strauss, Verdi, Puccini, Massanet, Mozart, Smetena and many others to the major ballets of Prokofiev, Bartok and Tchaikovsky. One of the most highly sought after conductors by Europe's major ballet companies, Rhodes has made an  international name more
Vernon Hartman, Stage Director
Vernon Hartman Vernon Hartman brings forty years of experience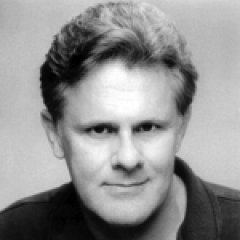 as a performer, director, educator, producer and administrator, having produced and directed for over thirty organizations worldwide, notably Opera Tampa, Toledo Opera, Opera Santa Barbara, Greensboro Opera, Opera Birmingham, Rockford Symphony, Evansville Philharmonicand Fox Valley Symphony as well as various theaters and festivals in Italy. As a singer, he was a leading baritone at the Metropolitan Opera for two decades, where his many appearances included Count Almaviva (Le nozze di Figaro), Eisenstein (Die Fledermaus), Ping (Turandot), Figaro (Il barbiere di Siviglia), Silvio (I Pagliacci), Valentin (Faust), Mercutio (Roméo et Juliette), Lescaut (Manon Lescaut), Redburn (Billy Budd) and over two dozen national and international broadcasts and telecasts. As a guest artist more
Sheila Siragusa, Assistant Stage Director
Sheila Siragusa is a founding member of both the KO Festival of Performance and The August Company. Her
work has been presented the Manhattan Class Company, The Village Gate, The Raw Space, The Philadelphia Women's Theatre Festival, Hampshire Shakespeare Company, and Chester Theatre Company. Her work runs the gamut from devised pieces, new plays, and Shakespeare, including Othello, Much Ado About Nothing, As You Like It, King Lear, Taming of the Shrew.  She has taught and directed at the University of Massachusetts at Amherst.
Lead Performers
William Hite, Father Jean Louis de Cheverus
Tenor William Hite's reputation as an engaging and expressive artist has led to engagements with the Boston
Symphony Orchestra, the Philadelphia Symphony Orchestra, Dresdner Philharmonie, and American Symphony Orchestra, among many prominent ensembles. Mr. Hite's recent appearances include Messiah with the Philadelphia Orchestra, Handel's Acis and Galatea at the Theater an der Wien and Il corronazione di Poppea,at the Boston Early Music Festival as well as appearances with the Boston Symphony in Fidelio, the St, Matthew Passion and Schoenberg's Moses und Aron, Berlioz's L'Enfance du Christ with the Dresdner Philharmonie, Beethoven's Ninth Symphony with the Syracuse Symphony, Britten's War Requiem at Duke University, King Arthur with Chicago's Music of the Baroque, Bernard Rands' Canti del sole with the Boston Modern Orchestra Project and Mattheson's Boris Goudenow with the Boston Early Music Festival. Mr. Hite is Senior Lecturer and coordinator of the voice area at the University of Massachusetts in Amherst.
Amy Johnson, Finola Daley
Soprano Amy Johnson's combination of vocal versatility and stage magnetism has

captured the attention of audiences in the U.S. and abroad. Her repertoire encompasses over two dozen roles ranging from Donna Anna in Don Giovanni to the title role in Salome. Ms. Johnson has earned special praise for her portrayal of Puccini's Tosca, which she has performed with over a dozen companies, most notably New York City Opera as seen on PBS' Live from Lincoln Center. She has
appeared in leading roles with such companies as Vlaamse Opera in Antwerp,Indianapolis Opera, Portland Opera, Spier Festival in South Africa, Palm Beach Opera, Michigan Opera Theater, Festival Musica e Musica in Italy, Austin Lyric
Opera, Arizona Opera and numerous others. International recognition first came to Ms. Johnson when composer Thea Musgrave chose her to create the role of Manuela in the world première of Simón Bolívar for Virginia Opera, subsequently reprised for the BBC Proms at London's Royal Albert Hall. She made her Carnegie Hall debut (Beethoven's Symphony No. 9) in a benefit for South Asia earthquake victims. Other more
Keith Phares, James Halligan
A noted interpreter of Mozart and bel canto repertoire as well as Benjamin Britten and many of today's living
composers, Keith Phares is regarded as one of his generation's most versatile artists. Recent engagements include the title role in Der Kaiser von Atlantis in a joint production with Central City Opera and Colorado Symphony, Marcello in La bohème in his debut with Seattle Opera and The Father in the premiere of Gregory Spears' Paul's Case with UrbanArias. In previous seasons, the baritone sang Count Almaviva in Le nozze di Figaro with Opera Colorado, returned to Washington National Opera, as Figaro in Il barbière di Siviglia, joined Opera Hamilton as Eisenstein in Die Fledermaus, Portland Opera as Guglielmo in Così fan tutte and Central City Opera as Charlie in Jake Heggie's Three Decembers. His recent concert engagements include San Francisco Symphony, Virginia Symphony and Columbus Symphony for performances of Carmina Burana.
Alan Schneider, Dominic Daley
Alan Schneider has appeared in opera, operetta, and music theatre productions with

many companies in his native New England and elsewhere, including Opera Boston, Sarasota Opera, Opera Delaware, Florida Grand Opera, The Huntington Theatre Company, The North Shore Music Theatre, Opera New England and Boston Bel Canto Opera. He has most often appeared with Boston Lyric Opera, appearing in Der fliegende Hollaender, La Traviata, Lucie de Lammermoor, Salome, Don Carlos, Carmen, La rondine, and Rigoletto in the course of seven seasons with the company. In July of 2010 he made his international debut as Idomeneo with IVAI in Tel Aviv, Israel. In addition to stage works, Mr. Schneider has appeared in concert with the Kalamazoo, Springfield (MA), Chautauqua and Omaha Symphonies, The Bellingham (WA) Festival of Music, Providence Singers, Albany Pro Musica, and the long-running Mohawk Trail Concerts in Charlemont Massachusetts. A proponent and frequent performer of new music, he has created roles in world premieres of works more
Marjorie Melnick, The Widow Clark
In 1985, as a member of the Opernstudio Zürich, Ms. Melnick made her debut at the

Zürich Opera under Nello Santi and that same year won a solo contract at the Saarländisches Staatstheater in Saarbrucken, Germany. She spent many years singing opera, oratorio and recitals in Europe. Her leading roles include: Rosina in The Barber of Seville, Cinderella in Cenerentola, Octavian in Der Rosenkavalier, and Hansel in Hansel and Gretel. Ms. Melnick has taught at Smith and Mt. Holyoke Colleges and is currently
also on the faculty at UMass and adjunct voice faculty at
the Hartt School in Hartford, CT. She has a Masters in Music from the Juilliard School.
Chrystal E. Williams, Yvette
Chrystal E. Williams is a fourth-year resident artist at The Academy of Vocal Arts in    

Philadelphia, PA where she studies voice with William Stone. She earned her Master's Degree in Opera Performance from Yale University School of Music  in 2010,and her Bachelors of Fine Arts Degree in Voice Performance from Carnegie Mellon University in 2008. Chrystal recently performed the role of Dulcinée in Massenet'sDon Quichotte, and has performed Olga in Tchaikovsky's Eugene Onegin, Rosina in Il Barbiere di Siviglia, Linda in Lost in the Stars with the Glimmerglass Festival, Giannetta in L'Elisir d'Amore, Cuniza in Oberto, Nicklausse and La Muse in Les Contes d'Hoffmann, Zerlina in Don Giovanni, Kartenaufschlägerin in Arabella, La Maestra delle Novizie in Suor Angelica, and Mistress Stone in The Scarlet Letter, all at The Academy of Vocal Arts, among others. Chrystal was a 2012 young artist with The Glimmerglass Festival, Cooperstown, NY, and has participated in numerous
festivals in Italy, Austria and the US. Chrystal's competitions won include being 1 of more
Kari Lyon, Bridie
Australian soprano Kari Lyon graduated from the West Australian Academy of

Performing Arts, and studied opera at Sydney Conservatorium and privately in London. As a young artist of The Opera Studio Melbourne, she performed Antonia in Les Contes d'Hoffmann at the Abbotsford Festival; First Lady in Die Zauberflote at the National Theatre; and Millie in the children's opera Figatroll. Other operatic credits have included Aspasia, Mitridate (Ruby's Music, Australia); Rosina, The Barber of Seville (Melbourne Opera); Bessie, Merrie England (Lyric Opera Melbourne); Lauretta, Gianni Schicchi; Pamina, Die Zauberflote; Amor, Orfeo ed Euridice; and Gianetta, L'Elisir D'Amore. A recipient of the American Australian Association's Dame Joan Sutherland Fund, she performed in New York for Zonta International, The National Arts Club, and at the Metropolitan International Music Festival as winner of the 2012 Concert Artist Prize. Most recently, she returned to Ruby's Music Room (Melbourne, Australia) for Icarus Girl with her more
Design Team
Ed Check, Set Designer
Ed Check teaches set and production design for theater and film, and regularly designs for the Theatre
Department at Smith College. Past productions include:  Habitat, Hedda Gabler, Nickel & Dimed, Macbeth, Polaroid Stories, Las Meninas, The Golden Lotus, After Mrs. Rochester, Equus, Jar The Floor and The Children's Hour. During previous summers he has designed sets for Shakespeare & Company in Lenox, MA: Hamlet, The Merry Wives of Windsor, The Taming of the Shrew and King John. At New Century Theatre, here in Northampton, design credits include Crumbs From the Table of Joy, The Heidi Chronicles, How The Other Half Lives, and Copenhagen. He worked on Sex And The City: The Movie as the art director. During the HBO series he art-directed the first four seasons of the show, at which time he received two Emmy nominations for Best Art Direction. His Assistant Art Director credits include: Spiderman, Family Man, Meet more
Emily Dunn, Costume Designer
Emily Dunn  has been living and working in the Valley for the past 11 years. She has designed

 costumes for the Five College Opera, Smith College Dance Department and Theater, New Century Theatre, Pioneer Valley Ballet, Keene State Dance Department, Majestic Theater. Currently she is Costume Shop Manager for Smith College and spends whatever free time she has with her two young daughters, Noa and Bibi, and supportive husband Peter.
Margo Caddell, Lighting Designer
Margo Caddell is a lighting designer for theater and dance. She has designed for numerous

companies in the Boston, Los Angeles and Atlanta areas including The Lyric Stage (Stones in His Pockets, Broke-ology, Groundswell, Speech and Debate), ART (When It's Hot, It's Cole) and The Nora (Moon for the Misbegotten). From 2008-2010 she collaborated with Daniel McCusker and other wonderful Boston area choreographers for the This That Show in Cambridge which promotes choreographers and their new works. Most recently Margo has turned her love of lighting towards educating. From 2007-2011 she was the lighting design and stage management lecturer in the Department of Drama & Dance at Tufts University in Medford, MA and from 2008-2009 she was the Associate Production Manager at the Robsham Theater on the campus of Boston College. Currently she is on faculty in the theater department at the University Massachusetts, Amherst. Margo received her MFA in theater from the University of Massachusetts, Amherst and a BFA in Dance from California State University, Long Beach.
Wendy Woodson, Choreographer
Wendy Woodson, Roger C. Holden 1919 Professor of Theater and Dance at Amherst

College, is a choreographer, director, writer and video artist. She has created 95 works for stage and video presented in the U.S., Europe, New Zealand and Australia. Dance and theater works have been performed in such venues as the John F. Kennedy Center, LaMaMa Etc. NYC, LaMaMa Melbourne, the
Smithsonian, Jacob's Pillow, Emerson Majestic Theater,
Washington Project for the Arts, Wolf Trap, PS 122 and at
many colleges and universities. Video works have been
exhibited at festivals throughout the US, in Germany,
Sarajevo, and at the DeCordova Museum. She has received
fellowships and grants in choreography, playwriting and
video from the National Endowment for the Arts, the
Massachusetts Cultural Council and the D.C. Commission on
Arts & Humanities, among others. In 2008 she was a Fulbright Senior Scholar, artist-in-residence at the Victorian College of the Arts in Melbourne, Australia. In 2011 she was artist in residence at the Royal Melbourne Institute of Technology, commissioned to create a video installation for the Victoria Museum of Immigration.